A bit late with this one, but Season 7, Episode 4 of Game of Thrones was so lit that I just needed a day to recover. In terrible news, there's somehow only three episodes left until we need to wait another year and half for the next season to start. How crazy is that? Didn't the season just start? Also, if you prefer a logical, more informative recap of this week's Game of Thrones episode then I suggest you stop reading right now.
King's Landing
KD Lannister and the Warriors have captured Madison Square Highgarden from the Knicks as well as a large sum of gold to pay off the luxury tax they owe. This pleases Commissioner Adam Silver who has a meeting with Curry Lannister, and offers to fix the draft lottery for her upon receipt of the shipment. Remember, Warriors always pay off their debts.
Winterfell
In a thoughtful gesture, Winterfell GM Dan Gilbertfinger gives newly signed point guard B-Rose the Adidas sneaker that was meant to kill him when he suffered his terrible knee injury. Then, one of B-Rose's baby mamas shows up to demand some child support payments or something. B-Rose tells her that he just isn't the MVP player he used to be, and that can't afford to pay them on his current one-year contract. He thanks her for her time, but she's all mad and tells him that he died in the first round of the Eastern Conference playoffs against the Sixers.
Outside, leading MVP candidate Arya Westbrook has shown up at Winterfell, and approaches the gate as P. Diddy's "I'm Coming Home" blasts in the background. The guards don't recognize Arya Westbrook though because she's wearing one of her ridiculous outfits so they tell her to f— off. Never one to be told to f— off, Westbrook talks her way in, and then sneaks off. Sansa finds her, and then they go to visit B-Rose in his upgraded wheelchair. Arya hasn't watched B-Rose play in quite awhile so she's surprised about how much he just sucks in general. They also talk about her list of people to kill which is headed by Kevin Durant.
Dragonstone
Khaleesi is looking really hot this episode, and Jon Snow decides to walk her around the cave before they start mining the Dragon glass. Unfortunately, some meddling kids painted graffiti all over the place awhile back, and Jon Snow is just appalled by it. I actually think that they are going to f— right then and there like Jon did with that Wildling chick in that cave that one time, but instead he just asks her to help him fight the White Walkers. She agrees to, but only once he bends the knee.
They come out of the cave having not f—–, and Tyrion tells Khaleesi that Oracle Arena has been taken from the Warriors, but also that all of her allies are dead. Khaleesi is furious, and is ready to take her dragons to f— s— up right now. Tyrion doesn't think that's a good idea so she asks Jon what he thinks, and he doesn't think that's a good idea either
Winterfell
Mutant Ellen DeGeneres is beating up Patrick Kane when Arya Westbrook intervenes, and then they start sparring. Westbrook is really a f—— boss, establishing her MVP status even further with her Captain Falcon-like moves and hypothetical dagger to the jugular.
Dragonstone
Ugh, OK. Snow and Dabo Seabiscuit run into Missandei and they talk about how Jon is a bastard and how Missandei isn't a slave at all and how Dabo really wants that p—-. Then that piece of s— Theon conveniently shows up out of nowhere to tell everybody that he let his sister get kidnapped by Uncle Draymond and wants Khaleesi's help getting her back. Snow tells him that the Queen is gone…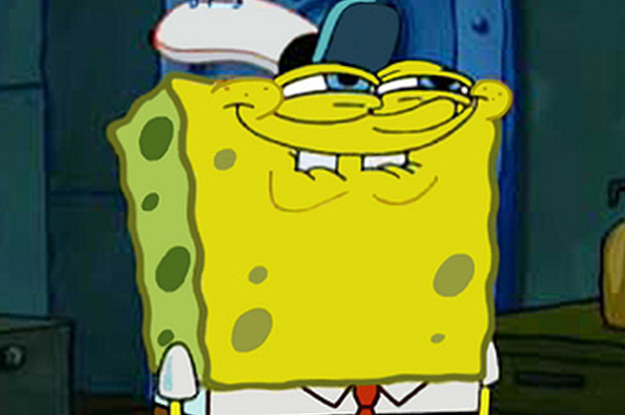 Madison Square Highgarden
Here we f—— go. Nick Saban Tarly is barking out some orders and Jon Bronn Jovi of Blackwater meets his offensive coordinator, Dickon, for the first time. Bronn Jovi thinks his name is hilarious, which I just love, and then tells Dickie V that men s— themselves when they die. Then…
SPEARS AND MOTHERF—– SHIELDS!!!! OH MY! OHHHHHHHHHHHHH MY! HERE COME THE DOTHRAKI!
http://www.dailymotion.com/video/x1hbqs
THEY'RE CHARGING! THEY'RE CHARGING! AND THEN OMFG! I STILL HAVE GOOSEBUMPS. IT'S KHALEESI AND HER DRAGON! HOLD THE LINE! HOLD THE F—– LINE! THERE'S FIRE AND THERE'S HORSES AND THERE'S JUMPING AND… DID NOAH SYNDERGAARD JUST THROW A SPEAR?
So this is the best battle scene that I think we've ever seen on Game of Thrones, and the Warriors need to do something about that f—— dragon lighting everybody up. KD tells Bronn Jovi to go get the scorpion, and this is his potential MVP moment. His horse gets cut down by a Dothraki and he is chased into some wagon where the scorpion is being held. He takes out the Dothraki guy with it, and then takes aim at Khaleesi and her dragon. This right here is Bronn's moment. He misses the first time, but the second — Bronn at the foul line, shot on Ehlo…
Khaleesi and the dragon go down, but this dragon can't be f—– dead. Just can't be. That's when the Kingslayer sees his opening. As Tyrion looks on from a hill whispering, "flee, you idiot," KD charges at Khaleesi on his horse. He's getting close, but the dragon spots him, and is ready to end him with his fire breath when a mystery man tackles KD off his horse into the water and…
Divac's Rating: 27/5 Flops
Episode 4 MVP: Jon Bronn Jovi