Luke Walton is entering his first season as Lakers head coach and will attempt to reinvigorate the once proud franchise in the inaugural season of the post-Kobe era. The former Laker and Warriors assistant accumulated a 39-4 record while serving as interim coach of the Warriors last season during Steve Kerr's absence, but is still considered "winlesss" under league rules as all of his wins were credited to Kerr. That's pretty sh**** if you ask me.
Already on the Lakers current coaching staff is dancing legend Mark Madsen so Walton would be hard-pressed to find anybody that could possibly top this greatness: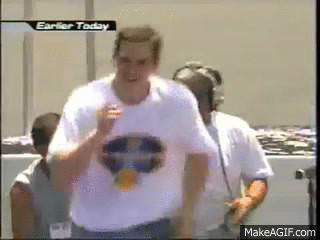 Walton may have done just that though:
So proud 🎉🎉🎉 https://t.co/AuYDkRRro7

— Reily Buechler (@reilybuechler) July 5, 2016
COURT IS IN SESSION! "THE JUDGE" IS HERE!
Judson Donald Buechler is as legendary as legendary gets. He's the white Jordan.
https://www.youtube.com/watch?v=Y6jT3KUzERg
I often say "so and so" is my dream jersey. No, f*** that s***. A Jud Buechler Bulls jersey is my DREAM JERSEY. That's it. #1 on the list. Ahead of a Detlef Sonics. Ahead of a Bryant Reeves Vancouver Grizzlies. Even ahead of a Divac Pinstriped Hornets. Buechler is #1.
So now the Lakers have Madsen and Buechler on the same coaching staff under Walton and it's hard to imagine that they will even lose a game this season. These three men have SEVEN NBA championships among them, eight if you count Walton's as Warriors assistant. And they paid Timofey Mozgov $64 million. Best off-season in Lakers history.
Buechler for president 2016.