Game 4 of the NBA Finals happens Friday night with the Warriors leading the Cavs two games to one. I hate the term "must-win" when the game isn't actually a "must-win," but this is about as close as it gets without actually being that. Realistically, the Cavs are not winning this series if they are trailing 3-1 with two of the final three games remaining being played at Golden State. Highly unlikely.
After getting blasted in two straight in Golden State with Kevin Love in the line-up, the Cavs put a 30-point beatdown on the Warriors with Kevin Love sidelined due to a concussion. Whether it's fair or not, this made Kevin Love look very bad. Makes him look like the problem, especially since he played rather poorly in the series' first two games. Love participated in the morning shootaround today and is officially a game-time call for tonight. Cavs fans are probably hoping he sits out another one considering what happened in Game 3. Love is going to play though if he can which begs the question, "What should the Cavs do with Love if he does play?" Should they throw him in to his normal role at the four or have him come off the bench and go with the same line-up that worked so well in Game 3?
On one hand, I feel like the Cavs should employ the old little league strategy which is to tell Kevin that the game has been canceled and hope that it's too late by the time he figures out that it hasn't been. Have Tyronn Lue call him up and tell him that there's been a bomb threat or power outage or something and the game has been postponed to Saturday. You really got to sell it though. The Cavs should send Brian Windhorst or Dave McMenamin on to Sportscenter, have them report that, and then show it to Love who will hopefully just buy it.
On the other hand, I feel like Love is getting a bad rap. It looks bad, yes. You can't tell me though that an All-Star caliber player like Kevin Love is the difference between losing by 20 and winning by 30, especially when this type of back and forth has been the M.O of the NBA Playoffs. The Cavs literally beat the Raptors in two straight by like a combined 500 points and then went to Toronto and lost two straight. The Warriors got clobbered in two straight in Oklahoma City and then came back to win three straight. This isn't a "Kevin Love" problem. This is a "home-court seems to matter way too much" problem. Why is that? That's anybody's guess. Good luck figuring that out, but home teams this NBA Playoffs are 57-25 (nearly a 70% win percentage) and most of those road wins are the elite teams beating up on the lower seeds.
Whether Love plays or not, I think the Warriors win this one which would make Love look really, really, really bad if he does in fact suit up. There's too much Cavs love out there right now in the same manner that there was too much Golden State love in Game 3. We've got the public pushing a -2.5 point spread for the Cavs tonight which probably spells bad news for Cleveland. No team covers a spread quite like the Golden State Warriors. For those who like to follow that sort of stuff, you're well aware because we've seen it time and time again this season. I guarantee you that Vegas loves to see this action tonight.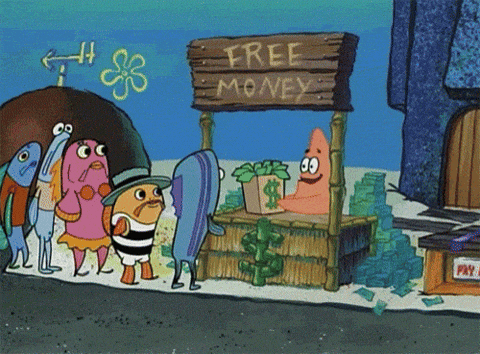 With that in mind, I wouldn't be surprised if the Cavs falter in Game 4 and then bounce-back to take two straight before falling in a classic Game 7 showdown because LeBron just isn't going out in five games. I refuse to believe that.