Hockey has so many unique qualities in sports, but it is the playoff beard that serves as the most manly quality. The deeper the playoff run, the better the beard right? Well unfortunately, that isn't always true. For every Brent Burns, there is a Valteri Filppula. Here are the five best and worst playoff beards of all time.
Worst
5) Daniel Briere Beard Status = Pubey
Danny Briere sports one of the wimpiest playoff beards of all time, no excuses, that's just weak
4) Sidney Crosby Beard Status = Greasy
Sid the Kid really puts the kid in are you kidding me? That "beard" is nauseating.
3) Jonathan Toews – Beard Status = Bum
Johnny Toews looks like he sat in his dorm room for a month playing NHL and didn't shower. I've been there Johnny.
2) Patrick Kane – Beard Status = Peach Fuzz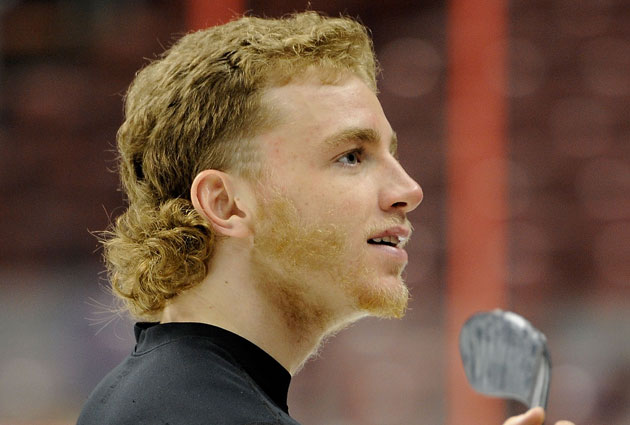 Patty Kane anticipated a weak playoff beard so he chose to grow out a mullet to accompany his peach fuzz. FAIL.
1) Valteri Filppula – Beard Status = Whiskers
If you squint hard enough you'll barely be able to see the pathetic excuse for manhood that is Valteri Filppula. I had more facial hair when I was 12.
Best
5) Brent Burns/Joe Thornton – Beard Status = Cave Men
With faces that only a mother could love, Jumbo Joe and Brent Burns are certainly not choking this time around.
4) Mike Commodore – Beard Status = '70s Disco Star
If you're like me, you're probably wondering how on earth Mike Commodore got his helmet on.
3) Scott Hartnell – Beard Status = Chewbacca
If you look closely enough you might be able to see Scott Hartnell's face. Often mistaken as a ginger Chewbacca, Scott Hartnell's presence was felt on the ice and not just for that mop on his head.
2) Lanny McDonald Beard Status = Ginger Schnauzer from Hell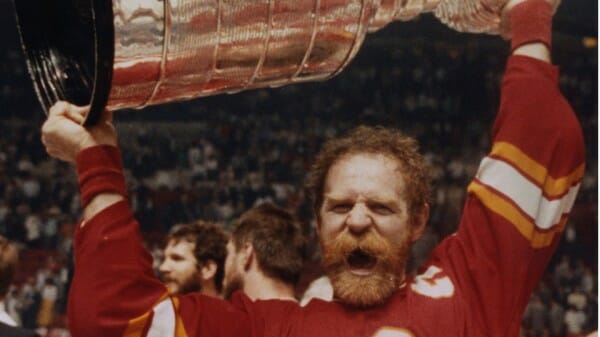 Lanny McDonald had one of the most beautiful beards I have ever seen in my life. That 'stache is out of control (in a good way). And hey, three gingers in a row!
1) Scott Niedermayer – Beard Status = Grizzly Adams
Grizzly Adams DID have a beard and so did Scott Niedermayer. Gotta love that old man grey. Step aside Sid the Kid, Scotty had the best playoff beard ever! When I think of playoff beards, I think of Conn Smythe winning Scotty Niedermayer and that glorious rug on his face.