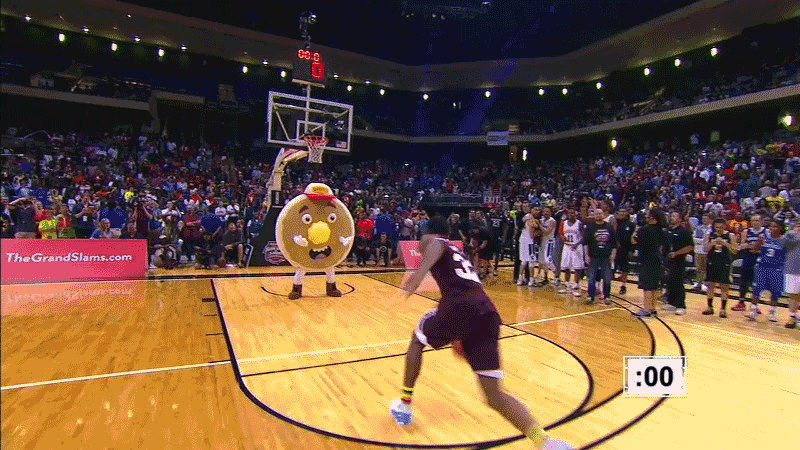 The College Slam Dunk Contest happened on Thursday night and Mississippi State's Craig Sword tried to jump over a pancake.
I wonder what Jim Nantz has to say about this breakfast catastrophe?
#RIP to Mr. Pancake. A funeral will be held at the local Houston IHOP on Saturday, April 2. A memorial donation/in lieu of flowers may be made to the Mr. Pancake Family Fund so that his mini pancakes can someday go to college.