Do you ever wonder what NFL head coaches would be doing if they weren't head coaches in the NFL? Not really? Well I do. So here's the definitive list of what all the coaches in the NFC West would be doing if they weren't coaching NFL teams:
Bruce Arians (Arizona Cardinals) – Paper Boy
If you wear a hat like that, you are automatically a paper boy.
Pete Carroll (Seattle Seahawks) – Used car salesman
Pete Carroll's the guy who uses aggressive sales tactics and high energy to sell you a 1997 Toyota Camry with a huge dent on the front bumper. He'll try to convince you that it passed vehicle inspection standards the same way he's trying to convince you that he didn't completely f*ck up the Super Bowl. Despite your doubts, he will continue to push that sh*tty car like a 9/11 conspiracy theory. Just present Pete with a CARFAX report detailing the faulty vehicle history and he'll abandon his sales pitch like he's back at USC and facing NCAA sanctions. Oh yeah, and when that hot girl shows up and wants to buy something, he's always recommending that they take it for a "test drive" first.
Jeff Fisher (St. Louis Rams) – NASCAR pit crew chief
I mean, he literally might moonlight as a NASCAR pit crew chief during the off-season.
Jim Tomsula (San Francisco 49ers) – Plumber
This is an actual list of former Jim Tomsula jobs: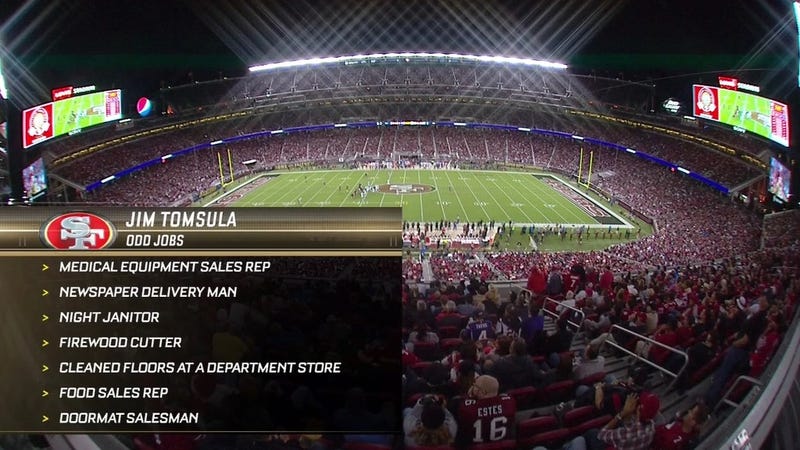 Newspaper delivery man! That's Arians' gig! Tomsula also once lived out of his car, cleaned himself up in football locker rooms, and sold carpets for commission on the side. Tomsula could be any of these extraordinary professions if he weren't the head coach of the San Francisco 49ers. However, he looks identical to Super Mario so there's really no discussion about this one.
Verdict: Plumber
Stay tuned for more "If they weren't NFL head coaches!"
Next up: AFC West