As the Thanksgiving approaches, it is hard to miss the glorious new mustaches all around us. Thanks to Movember, men are able to showcase their manliness to help raise awareness for men's health and have a great excuse the bring the tickler back to life. Being a mustache connoisseur myself, I would like to take a moment to acknowledge some of the top mustaches in sports history.
Honorable mention: Andrew Luck and Ryan Fitzpatrick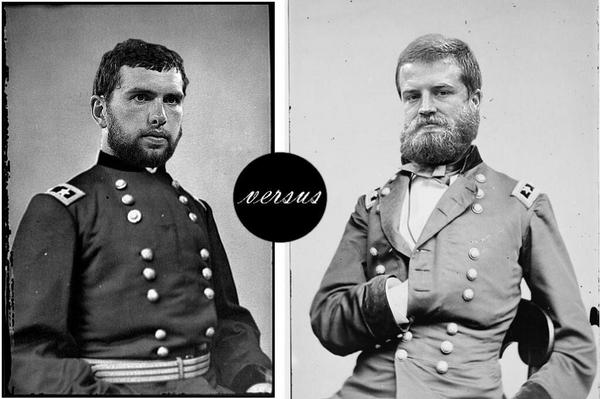 While they are not known for their mustache's alone, I feel the need to drop a quick line for my two favorite Civil War generals. If they were to eliminate the bottom half of the facial hair, they could end up on this list one day. But for now let's appreciate what they bring to the table and embrace them for their efforts.
10. Aaron Rodgers
Fully embracing the Movember spirit, Aaron has rocked a few different mustache styles that give us a glimpse into the world of what Olivia Munn enjoys to sit on. I would like to see one of these become a permanent fixture before we can consider moving him up.
9. Wade Boggs
Did Wade Boggs consume 64 Miller Lites on a cross-country flight? We may never know the truth. The one conclusion we can make his Wade Boggs is one bad-ass mofo and rocked one of the most solid displays of manliness to back up his fraternal beer habits.
8. Michael Jordan
Another versatile face for what seemed to be a revolving door of upper lip displays. The most memorable move for me is Jordan's attempt of using his stature to overcome the negative stigma left behind by one Adolf Hitler. Charlie Chaplin may be the last person to pull this off successfully but Jordan certainly gave it 110% effort to change the mustache game the same way he changed the game of basketball.
7. Joe Namath
Broadway Joe never backed down from a challenge. He was one of the first "faces of their franchise" and this face included a Fu Manchu embraced by a fur coat. Thank you Joe for establishing the acceptable display of the masculine pretty boy before it was cool
6. Andy Reid
Breaking News… bringing an end to a six-year investigation, it has been discovered that Andy Reid is actually a walrus who has been able to disguise himself through his memorable and distracting mustache. But in all seriousness, it is very memorable and that's what lands him here in the six spot.
5. Mark Sanchez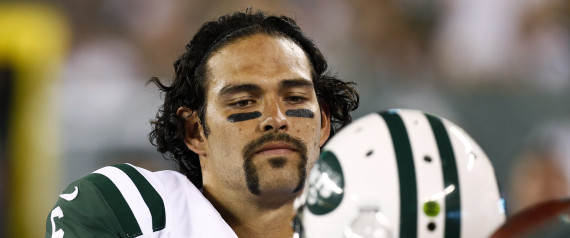 The dirty Sanchez embraces all racial stereotypes. Taking on his third-generational Mexican heritage, Sanchez attempts to put in his case as a futbol player considering his football career really hasn't taken off.
4. Mike Ditka
No bells and whistles needed here. The Ditka stache is perhaps the most iconic of all when all someone needs to do is put a mustache with a sweater and there are no questions to be asked. Throw in some sunglasses and a cigar, game over.
3. Lanny McDonald
Perhaps the most unknown lad of the bunch, Lanny is the only ginger who made the cut by not only promoting awareness of men's health but also helping people understand the signs of developing gingervitis. Who needs a playoff beard when you can have this ruby gem sitting atop your lip on a daily basis.
2. Adam Morrison
For the naysayers and gentlemen who say "oh I can't grow a mustache. It doesn't grow in thick enough," take a look at these face pubes. No regrets or turning back, Morrison had mustaches constantly on and off over several years that look like a 14-year-old boys just past peach-fuzz that he has simply refused to shave yet. For your courage, you have truly earned the recognition of second best stache.
1. Rollie Fingers
Every man who desires a mustache aspires to grow one like Rollie. Just look at that beautiful thing and smile.